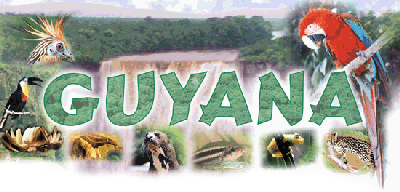 Guyanese Christian Association of Canada
Bake Sale \ Food Fair
BAKE SALE - FOOD FAIR WAS A TREMENDOUS SUCCESS!
The Bake Sale - Food Fair, held on the 14th of August, in the adjacent Hall of Scarborough Gospel Temple, was a great success. Many supporters of the Guyanese Christian Association, and Hope Guyana, contributed a variety of delectable Guyanese dishes that scented the Hall with an aroma, indigenous to our Homeland.
Just about every type of Guyanese food was available. There was no shortage of curry dishes, pine tarts, patties and other delicacies in the stalls. There was a tremendous team spirit that pervaded the entire period preparation. Every one was motivated into such a dedicated service, as they focused on the Mission and Goals of this outreach.
Many thanks:
To all who helped by advertising this event to family and friends.
To all those who attended in support of our efforts, to achieve our goal.
To those who made a monetary donation to help this worthy Cause.
To Kennedy Grace foods, Betty Kay Foods, and Kem hamid of Remax Real Estate for their donations in kind.
Please show your support to these companies by patronizing their products.
The working committee take this opportunity to express its gratitude to one and all, who in some small or large way, entered in a practical way, into the spirit of this Missionary Outreach. May God richly bless you all in your efforts to help the needy in Guyana Please continue to pray for us, as we wisely and carefully allocate funds to the respective appeals.
We were able to raise together with food sales and donations just a little over $3200.00 dollars
$2000.00 will be used to help build a home, together with Hope Guyana, for a family in the Village of Grove.The cost of the home is around 3500.00 to 4000.00 canadian dollars. Hope Guyana has been building a home every year for a needy family. The father of this family is a cane cutter and he is slowly going blind. His four year old son has a kidney problem. Their home was blown down by a thunder storm, not too long ago.
Several needy families with many children, will also receive help with food and adequate means to relieve them of their indigent circumstances, especially in the Anna Catherina area. Pastor Robert Samaroo with his work in Hog Island will also receive some help to alleviate the physical needs of his outreach. He is doing a wonderful job in reaching the lost, neglected and needy. We have also been helping in the Haig area and will continue to do so.
One hundred percent of the money raised, go directly the those we are helping. We work very closely with those we are helping and they are accountable and trustworthey. All expenses incurred in raising and distributing the funds are paid for by Charitable members of the Guyanese Christian Association of Canada and Hope Guyana.
All donations above $10.00 will receive a charitable receipt at the end of the year.